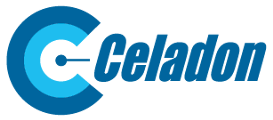 Celadon Trucking Services
Company Profile
Description: Celadon Trucking Services
Headquarters: Indianapolis, IN
Number of Terminals: 79
Number of Trucks: 3500
Number of Owner Operators: 1500
Type of Freight Hauled: Freight of all kinds
Operating Area: lower 48 States, Canada, Mexico
Equipment Type: 75% dry van, 15% refrigerated, 10% flatbed
Hiring Area
Alabama, Arizona, Arkansas, Colorado, Delaware, District of Columbia, Georgia, Illinois, Indiana, Iowa, Kansas, Kentucky, Louisiana, Maryland, Michigan, Minnesota, Mississippi, Missouri, Nebraska, New Jersey, New York, North Carolina, Ohio, Oklahoma, Pennsylvania, South Carolina, Tennessee, Texas, Virginia, West Virginia, Wisconsin
Requirements
Minimum Age: 22
Type of Experience: 3 months
Endorsements: Class A
Owner Operator Compensation
Owner Operator Pay: 70%-75% of Gross Revenue
Other Compensation
Pay Cycle/Periods: weekly
Direct Deposit: Yes
Layover Pay: Yes
Breakdown Pay: Yes
Loading/Unloading Pay: Yes
Tarp Pay: Yes
N.Y.C. Pay: No
Stop Off Pay: Yes
Paid Lumpers: Yes
Per Diem: yes
Benefits
Medical Plan: Yes
Waiting Period for Medical Benefits: Yes- 90 days
Dental Plan: Yes
Vision Plan: Yes
Retirement Plan: Yes
Profit Sharing: Yes
Bobtail Insurance (owner operators): Yes
Worker's Comp. Insurance (owner operators): Yes
Physical Damage Insurance (owner operators): Yes
Bonuses
Sign On: Yes
Safety: Yes
Performance: Yes
Fuel: Yes
Longevity: Yes
Recruiting: Yes
Additional Information
Slip Seating: Yes
24x7 Dispatch: Yes
Rider Program: Yes
Pet Policy: yes
Paid Orientation: Yes
Orientation # of Days: 3
Free Training: Yes
Lease Purchase Available: Yes
Home Time: 4 days/month
Unloading Required: Yes
If yes, specify:: 95% no touch
Take Truck Home: Yes
Additional Comments
Let's talk straight.
We're growing stronger every day, bringing on new carriers, and hiring great people, all so you can join a company that is at the very top of our industry. For Celadon drivers, that means more freight, more miles and lots of opportunities for you like: add-on pay bonuses, performance bonuses, and taking on new endorsements to earn more and grow faster! Run as a team, and we'll help you find a driving partner. Our lease purchase program is like no other and we have a full course on how to run as an Independent Contractor to give you the business management skills you'll need to really make top money.
When you join Celadon you'll experience what it's like reaching for the top as a CDL-A driver. Talk to us. We'll talk straight with you. That's our pledge.
Great benefits Do you get hot or cold? You won't have to worry about that come winter or summer with us. All of our trucks are excellently maintained, new or less than two years old, and every one of them has an APU so you don't have to sweat the small stuff. Need to take the truck home to make it easier to utilize home-time? That's absolutely fine with us. Take it home and sleep better knowing your truck is your truck with us. Great support everywhere From Driver Managers to Driver Experience, we're building something great.
Celadon offers a strong percentage pay program with a guarantee floor rate per mile.
-Enjoy all the upside of percentage pay
-Eliminate the risk with a set floor rate
Celadon doesn't "nickel and dime" you to death
-No trailer rental fees
-Celadon pays the fuel tax
-No Qualcomm fees
-No cargo insurance
Join us today!
$8,000 Performance Sign-On Bonus (split)
$2,000 split after 30k team miles
$2,000 split after 60k team miles
$2,000 split after 90k team miles
$2,000 split after 120k team miles

---
Become Layover.com Carrier
---